Complete Low Speed Service

Complete High Speed Service


Electric Handpiece Repair
Welcome to Western Handpiece Repair
We understand that you're serious about your dental practice. That's why we're serious in offering you quality and promptness in our repair service. Western Handpiece Repair Ltd. is a Canadian family enterprise that services all of Canada. We repair virtually any brand of air-driven and electric high-speed or low-speed dental handpiece and attachments you may own. We repair all models of electric handpiece attachments in our shop, and can provide factory service when necessary.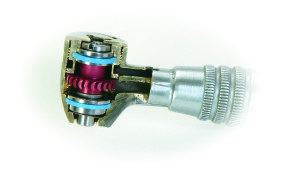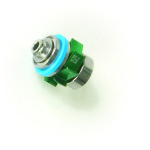 Western Handpiece Repair is a member of the National Dental Handpiece Repair Association. This is an organization of independently owned and operated handpiece repair businesses throughout North America. The NDHRA was formed to initiate high quality standards, maintain good business practices, and promote a better understanding of our industry as it serves the dental profession. Members adhere to the NDHRA Code of Ethics and offer some of the longest handpiece repair warranties available. Members support each other through an international alliance to advance repair services with ongoing research and continuing education.
Because you're serious about your business, we're serious about ours.
Contact us today for more information or to get started